NBA CAPSULE COLLECTION BY PENKING
The street artist collaborated with sportswear NBA Style Korea for a capsule collection that released at stores early August. Together they have designed 22 pieces – featuring a select range of apparel and accessories.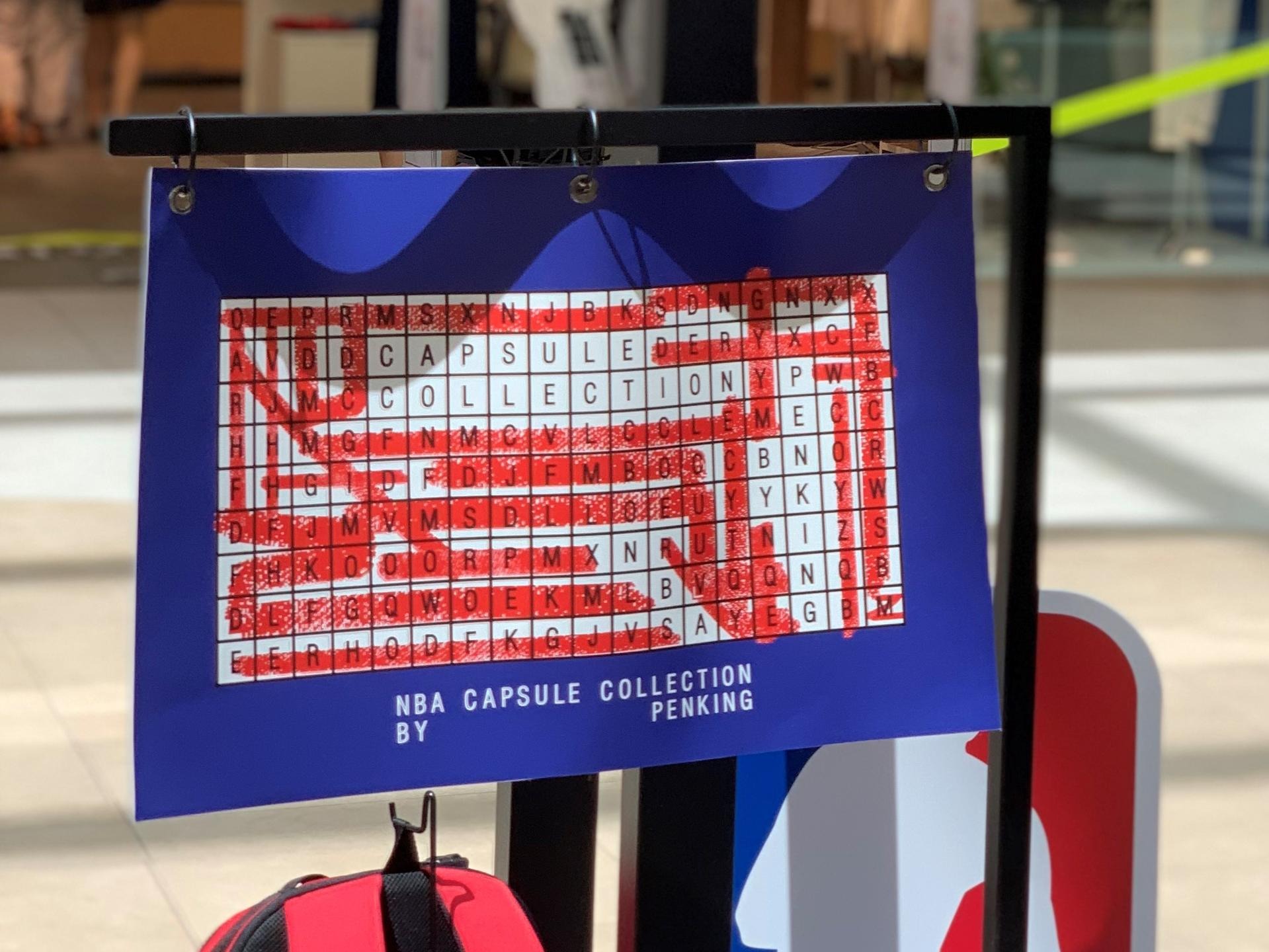 When the artist was young he wanted to find his name or his favorite word in the word puzzle. The letters that are not crossed in red spell "Penking" and "NBA" in the puzzle. / WTFM
As an amateur basketball player himself, Penking seamlessly implemented his personal experiences into the collection. Inspired by Orlando Magic's classic style, the Seoul-based artist designed white stripes on a black jersey with blue details.
"My dream was to become a basketball player back in the 90's. I admired the NBA player from Orlando Magic, Penny Hardaway," said the artist.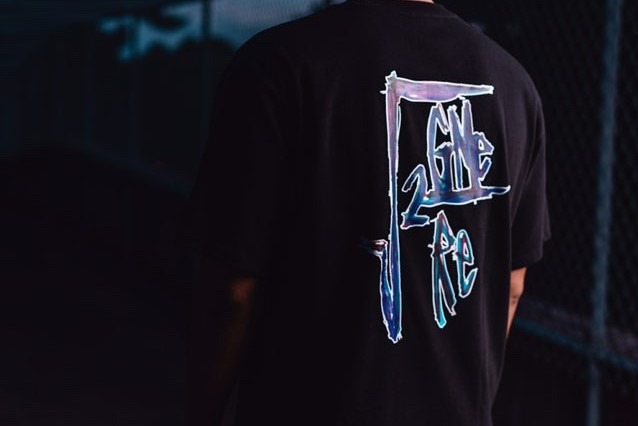 The back of the shirt displays the math equation instead of a number / WTFM
The back of the jersey has a math equation and a chemical symbol which is a replacement for the uniform number used to identify and distinguish a player. "I used to play in the basketball team when I was in middle school, but unless you were an exceptionally skilled player, the opposing team would name a player by calling out his number on the back of his jersey. So I wanted to change that, and make a collaboration that focused more on the passion for the sport."
The purple and pink stars colored with a gradient fill represents the team logo PenKing made when he was young for a prospective basketball team he had imagined.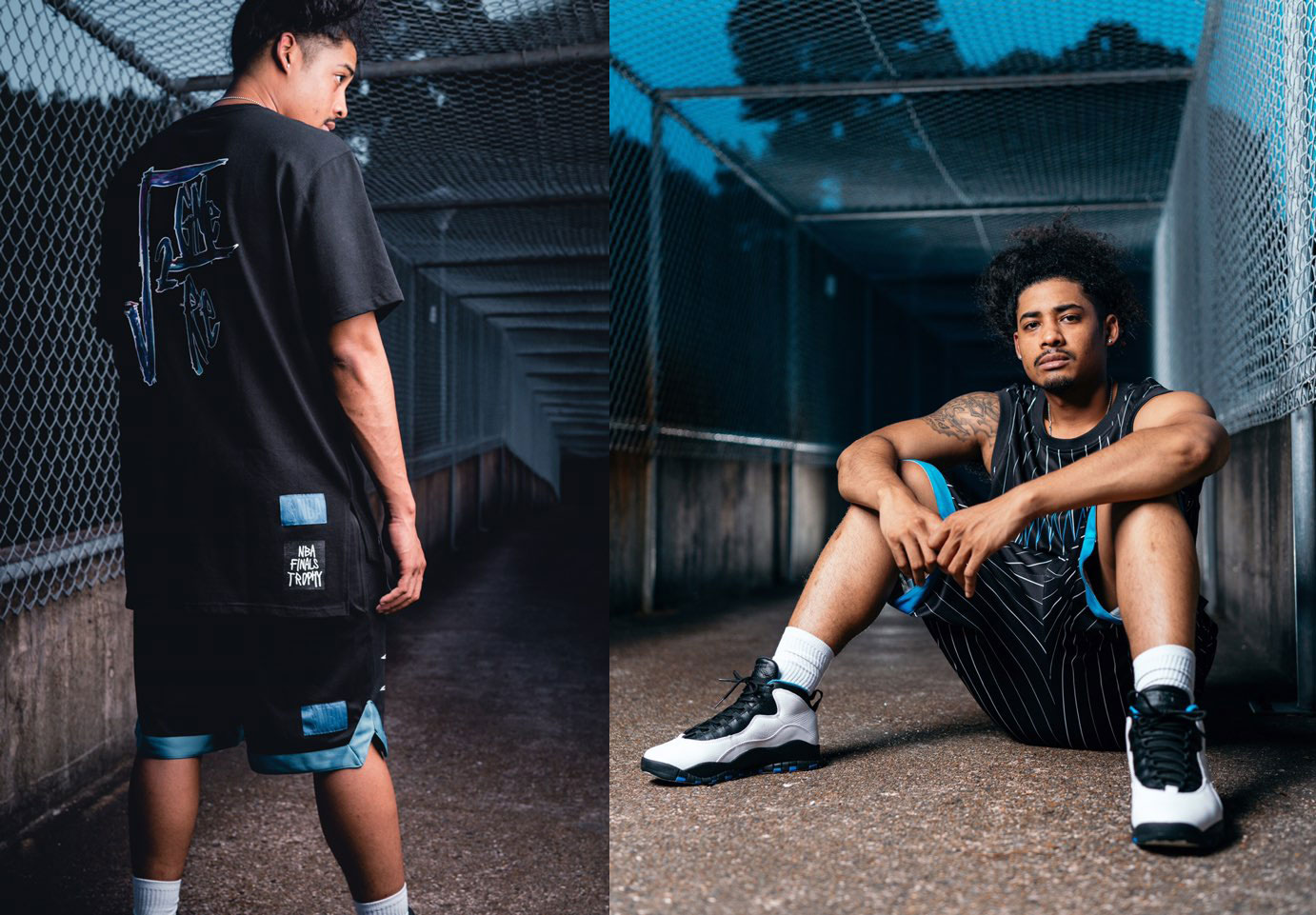 The zigzag line in the middle of the jersey illustrates an audio recording of "My favorite sport is basketball." / WTFM
The collaboration draws on the artist's admiration for Penny Hardaway. Back when Shaquille O'Neal was a rookie, Hardaway and O'Neal challenged Michael Jordan, who at the time had achieved three consecutive wins for the Chicago Bulls. His brave challenge inspired PenKing to take on his first collaboration project. The capsule collections can be purchased in Doota, Starfield Goyang, Lotte Department Store's main branch in central Seoul, Lotte Department Store in Gangnam, Lotte Department Store in Suwon, Lotte Department Store in Nowon, Lotte Department Store in Busan, Hyundai Department Store in Cheonho, Hyundai Department Store in Jungdong and Shinsegae Department Store in Gangnam.